Play Aussie Rules in the USA
You can practice and play Australian Rules Football any where you want obviously but if you would like to seek out a current registered USAFL club to join, there is at least one in nearly every USA state. States like Texas, California, Georgia & Florida have multiple teams as well as a few others.

All the various colored states below have official approved USAFL clubs who would welcome you to join at practices, play a game or just be a fan or supporter.

To find out more about these clubs and find links to their info, visit the USAFL website and clubs page here. www.usafl.com

If you would like start your own club or just a footy group, then contact us. Play Aussie facilitates the growth of Australian Rules football across the USA by supporting and funding new teams and footy projects. Contact us at wayne@playaussie.com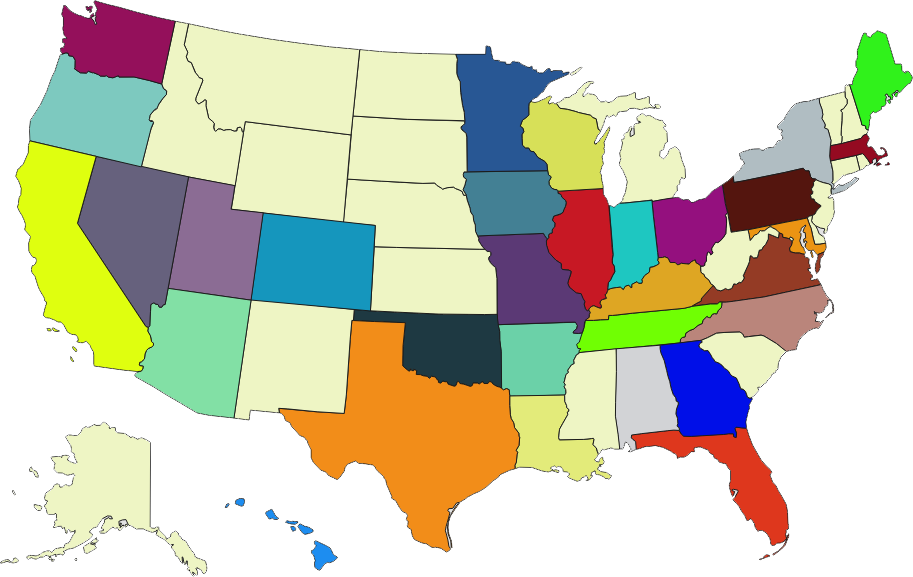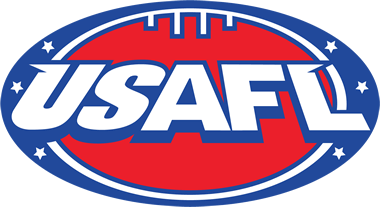 The United States Australian Football League's (USAFL) first ever game was played in 1996 between Louisville and Cincinnati at Louisville Kentucky. The league was founded the following year in 1997 at the first USAFL Nationals in Cincinnati, Ohio in 1997.

The USAFL is the sole representative of Australian Football within the United States. The USAFL is a grassroots, amateur sports organization dedicated to the development of and participation in Australian football. The organization is focused on the promotion and awareness of Australian Football and Aussie culture and has created a sense of community among USAFL clubs and club members.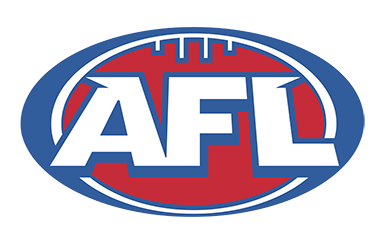 The Australian Football League (AFL & AFLW) is the only fully professional men's & women's competition of Australian rules football. The first team, Melbourne, was founded in 1858 and is still playing today.

The AFL currently consists of 18 men's teams spread over six Australian states. In 2021 matches were played in all states, plus the Australian Capital Territory and the Northern Territory, as well as in New Zealand and China. The AFL season currently consists of a 23 round season for the men, which runs during the Australian winter, March to September. The AFLW competition consists of just 8 rounds and currently 14 clubs play mostly in summer, early January to March.

In the men's competition the top eight teams play off in a four-round finals series, finishing with the AFL Grand Final, which is normally held at the Melbourne Cricket Ground each year in front of 95,000 people. The Grand Final winners are called the "Premiership Team". The current Premiers are the Melbourne Demons.